Baseball and softball are extremely popular among America's youth. Injuries are common because of the large number of athletes participating. While most injuries are acute, there are specific overuse injuries that commonly affect young ball players. Most of these injuries can be prevented.
The following is information from the American Academy of Pediatrics (AAP) about how to prevent baseball and softball injuries. Also included is an overview of common injuries.
Injury Prevention and Safety Tips
Sports Physical Exam
Athletes should have a preparticipation physical evaluation (PPE) to make sure they are ready to safely begin the sport. The best time for a PPE is about 4 to 6 weeks before the beginning of the season. Athletes also should see their doctors for routine well-child checkups.
Fitness
Athletes should maintain a good fitness level during the season and off-season. Preseason training should allow time for general conditioning and sport-specific conditioning. Also important are proper warm-up and cool-down exercises.
Technique
Athletes should learn and practice safe techniques for performing the skills that are integral to their sport. For example, baseball and softball players should avoid headfirst slides, and run bases with a helmet and break-away bases. Athletes should work with coaches and athletic trainers on achieving proper technique.
Equipment
Safety gear should fit properly and be well maintained
Protective eyewear. Glasses or goggles should be made with polycarbonate or a similar material. The material should conform to the standards of the American Society for Testing and Materials. Batting helmets and catcher's masks with face masks also are recommended.
Shoes with rubber (not metal) spikes
Pads (knee and shin guards)
Athletic supporters and cups for boys
For catchers: helmets with face guards, throat guards, knee-saver pads, and chest protectors (Note: Chest protectors cannot prevent direct trauma to the heart.)
For batters: batting helmets, face guards
Safety baseballs (Softer balls decrease overall injury from getting struck by the ball in addition to lowering the risk of commotio cordis.)
Environment
Heat. Proper hydration and scheduling practices and games during cooler times of the day can prevent heat-related illness and dehydration.
Lightning. Guidelines should be in place to postpone play until a safer time. Play should be stopped for 30 minutes after the last strike if lightning is detected within a 6-mile radius (follow the 5 second per mile rule). A safe area (buildings with metal pipes or well-grounded wires) should be identified ahead of time. No one should stand under the bleachers or other non-grounded structures.
The field. A safe playing field is free of debris; holes and uneven surfaces should be repaired. The infield and pitcher's mounds should be raked and smoothed regularly. Evening games should be well lit. Breakaway bases should be used to reduce injuries from sliding. A runner's base placed to the right of the first base foul line in the runner's lane is one way to help prevent collisions at first base. Safety screens should be in place to protect the dugouts from balls and thrown bats.
Emergency Plan
Teams should develop and practice an emergency plan so that team members know their roles in emergency situations. The plan would include first aid and emergency contact information. All members of the team should receive a written copy each season. Parents also should be familiar with the plan and review it with their children.
Common Injuries
General Treatment for Acute Injuries
Rest, ice, compression, and elevation is the first step in treating an acute injury accompanied by pain and swelling. Athletes should stop playing and apply ice directly to the injured area for 20 minutes. After icing, an ACE bandage can be used to limit swelling. The injured area should be raised above the heart to limit swelling.
Shoulder Injuries
Shoulder impingement is an overuse injury that causes achy pain on the front or side of the shoulder. The pain is felt most when the arm is overhead or extended to the side. Shoulder impingement is common in young athletes with weak upper back and shoulder muscles. Off-season stretching of the back of the shoulder and strengthening of the shoulder blade and core muscles can help prevent these injuries.
Baseball pitchers and other high-volume throwers (for example, catchers) are at risk for Little League shoulder, an irritation to the growth plate in the humerus bone of the shoulder. Limiting the number of pitches a player can throw during a practice or game can help prevent these types of overuse injuries (pitch count guidelines based on age are published by USA Baseball). Any athlete who has shoulder pain for more than 7 to 10 days should see a doctor.
Elbow Injuries
Elbow injuries are very common in baseball players, especially pitchers, and include Little League elbow (irritation of the growth plate of the humerus bone of the elbow). As with shoulder injuries, limiting the number of pitches a player throws during a practice or game can help prevent overuse injuries.
Ankle Injuries
Ankle injuries often occur as a result of uneven playing fields or sliding into bases, or from improper rehabilitation/ protection after injury. Fields should be well maintained and breakaway bases should be used. Use of ankle braces and ankle exercises that strengthen and improve balance of the ankles may prevent repeat injury.
Eye Injuries
Eye injuries typically occur from contact with the ball, bat, or a finger. Any injury that affects vision or is associated with swelling or blood inside the eye should be evaluated by an ophthalmologist. Athletes should also stay a safe distance away from any player swinging a bat or playing catch. The AAP recommends that children involved in organized sports wear appropriate protective eyewear.
Heat-Related Illnesses
Athletes who are dizzy or confused, or complain of a headache, are most likely suffering from heat exhaustion or heat stroke. Any athlete suspected of having heat illness should immediately be removed from play, cooled by any means available, and transported by emergency medical services (call 911).
Heat-related illnesses can be prevented when athletes are given adequate time to get used to exercising in the heat (usually takes 1 to 2 weeks). Drinking water or a sports drink before, during, and after training, as well as avoiding stimulants including caffeine, can also help.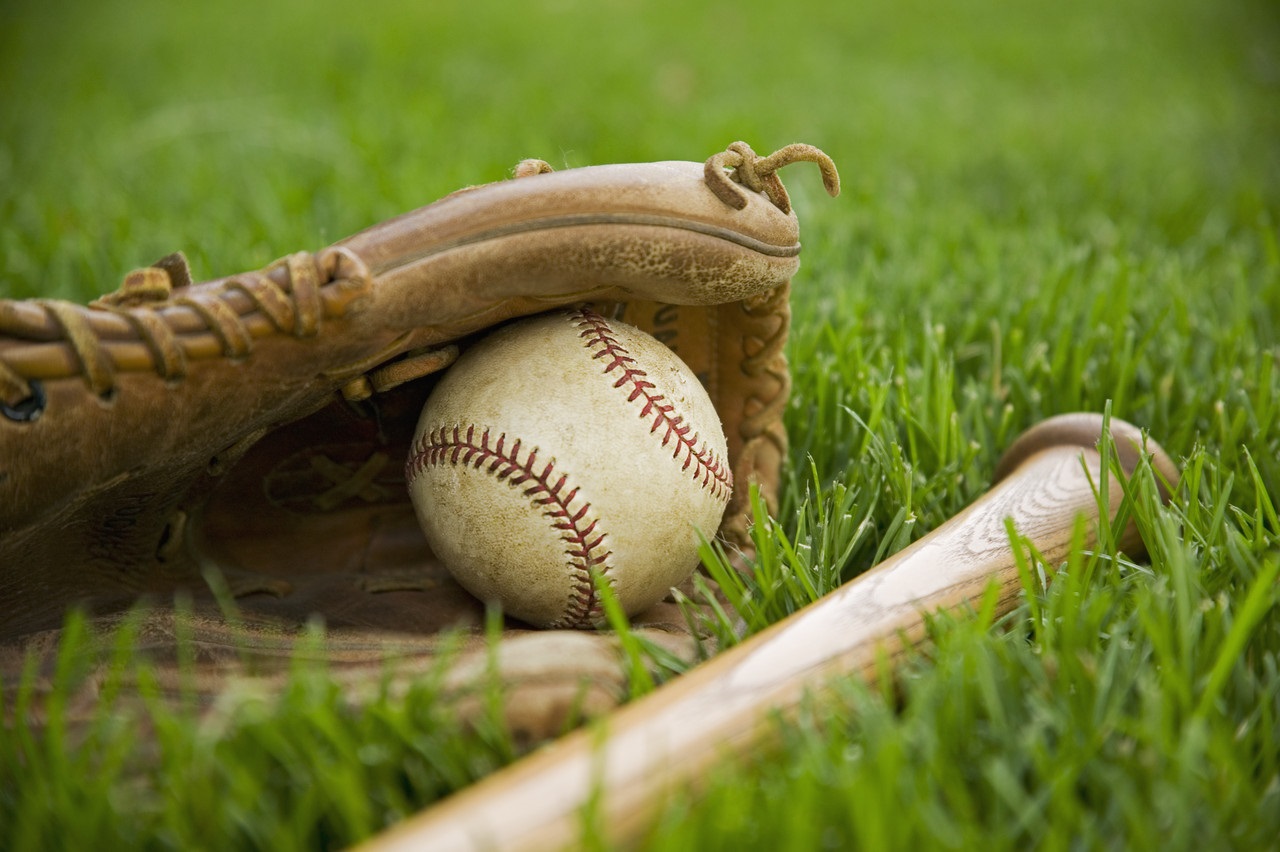 Commotio Cordis
Sudden death as a result of a significant impact to the chest is known as commotio cordis. The usual cause is impact from a baseball, lacrosse ball, or puck, or a direct blow in football or hockey. Recognition and resuscitation alone are rarely successful; however, if available an automated external defibrillator can successfully resuscitate athletes with this condition.
Remember
Baseball and softball injuries can be prevented when fair play is encouraged and the rules of the game are enforced. Also, athletes should use the appropriate equipment and safety guidelines should always be followed.
Wrestling Forums: The Ultimate Source Of Wrestling Information
Wrestling Forums is a community of wrestling fans, from all over the world, who have come together to discuss their favorite pastime. You can find out everything you need to know about wrestling and the latest happenings in the world of wrestling.
Wrestling Classics Message Board : Get More Information About
Wrestling has been around for centuries. It is a tough sport that contains all aspects of entertainment. It has action, betrayal, drama, pain, happiness, and even family issues.
It is one of those sports that have millions of fans around the world.
People love to watch big buffy men squaring up in the ring. Whenever talking about wrestling, the first thing that comes to mind is WWE (World Wrestling Entertainment.) It is the most successful wrestling show that is ever made. 
It has wrestling classics message board and forums where people discuss their favorite wrestlers; voice their opinion, and more.
Speaking of wrestling, there exists plenty of dedicated wrestling forums online. Wrestling fans can join these forums and discuss wrestling all day. These platforms serve as the ultimate source of wrestling information. Most importantly, it helps form a community of wrestling lovers.
Reasons To Join A Wrestling Forum Online
You don't need a reason to join a wrestling forum. If you are into this sport, you will want to discuss and talk about it with fellow enthusiasts. Online wrestling forums are created so fans can express their thoughts and opinion with wrestling enthusiasts around the world.
Joining an online wrestling forum gives you the chance to participate in conversations with like-minded people. You will come across people who like wrestling as much as you do. This may allow you to fulfill your needs that are not met offline.
This online forum is a hub of information. You are always learning something new about the sport. Different people share different information. This helps you to know the sport better and develop a new perspective on it. Online communities like this are a great source of information.
Online wrestling forums are created so you can share your opinions with other people in the community. You can ask questions, participate in discussions, get feedback, and so much more.
Online communities are just as good as your offline friends. Through these forums, you can meet different people with the same interests as yours. Who knows how many friends you will make? Even if they are based in different countries, it is always good to communicate with new people. The wrestling community is a huge one. So you have plenty of people to meet and communicate with.
The best part of joining an online wrestling forum is that it is free. Most of these forums are free, which means you don't need money to sign up. You get to meet interesting people, chat with them, and share your opinion, all for free.
Online wrestling forums are similar to other forums and message boards. Yes, sometimes things get negative, especially when people start arguing over who's the best wrestler. Otherwise, these forums are great for learning new things about wrestling. If you are yet to join a wrestling forum, you are missing out on all the fun.
Wrestling is a hugely popular sport. Once you start watching it, there's no coming back. So what are you waiting for?
When Even LeBron James's Best Might Not Be Enough
Basketball historians will rightfully tell you that digging his team out of a 3-1 N.B.A. Finals ditch, winning a Game 7 on Golden State's floor and lifting the so-called Cleveland Curse to deliver title glory to a long-suffering city adds up to peak LeBron James.
Two short years later, in the 2018 N.B.A. playoffs, James realistically has to be better now than he was then just to get back to the finals.
That's how deep the hole suddenly is for James and his Cleveland Cavaliers entering Saturday night's Game 3 of the Eastern Conference finals against the relentless Boston Celtics. Dragging this raggedy collection out of a 2-0 deficit to clinch the eighth straight finals appearance of James' career, with no Kyrie Irving at his side to share the burden, would have to rank as the second-shiniest entry on his resume.
Some league observers are bound to contest that view. Drew Gooden, who was a key member of Cleveland's 2006-07 squad that James unexpectedly hauled to the finals in just his fourth pro season, did contest it loudly when he hopped on the phone with me this week, insisting that those Cavaliers were an even longer shot to get to the title round because of their collective lack of experience.
"You can't compare this group to ours," Gooden said. "This group has already won a championship. We were like a deer in headlights."
Good points from Gooden, but I'm not budging. For all it supposedly lacked in terms of know-how, that Cleveland team ranked fifth in the league in defensive efficiency. It muscled past the second-ranked Detroit Pistons in the Eastern Conference finals when LeBron, at age 23, scored the Cavaliers' final 25 points in an unforgettable series-turning classic in Game 5.
The current Cavaliers finished 29th out of 30 teams in defensive efficiency and were outscored by 40 points over the course of seven games in a first-round series against Indiana that the math says they should have never escaped. And they've been shredded twice in Boston by a club that lost Gordon Hayward just 5 minutes and 15 seconds into its season opener and hasn't had Irving in uniform since March 11.
James, as a result, finds himself in an 0-2 deficit in an Eastern Conference playoff series for the first time since (gulp) 2008 — even though he's coming off a 42-point, 10-rebound, 12-assist performance.
The results of Tuesday night's draft lottery, on top of the February trade spree that exiled Isaiah Thomas and Jae Crowder, means Cleveland has replaced Irving with Jordan Clarkson, George Hill, Rodney Hood, Larry Nance Jr., Ante Zizic and the No. 8 overall pick (via Brooklyn) in the N.B.A. draft next month. That fivesome combined to score five points in the Cavaliers' 107-94 defeat in Game 2.
The Other Cavaliers, as they were mockingly dubbed in a recent Saturday Night Live sketch, figure to play better in the next two games at home. But when Boston is 8-0 at home in these playoffs and 37-0 as a franchise after seizing a 2-0 lead in any series, it's becoming a serious strain to imagine James leading Cleveland on a comeback.
Which means it's not too early to start picturing James in another uniform.
James has offered roughly zero hints about his future plans over the past nine months, but a move to a franchise better positioned for championship contention feels even more inevitable now than it did in 2010. That's when the Cavaliers were pounded by the Celtics in the conference semifinals, leading to James's controversial defection to Miami.
James's return to free agency is just 44 days away and — unless his wife and children tell him they can't bear to leave Northern Ohio — what incentive would the native of nearby Akron have to stay with the Cavaliers beyond sentimentality?
Does James have some culpability here? Do the short-term contracts he has insisted on signing since returning to the Cavaliers in the summer of 2014 add to the immense win-now pressure and seemingly ceaseless drama that have smothered everyone involved with this franchise for four consecutive seasons? Sure.
Yet it's most certainly not James's fault that the team's owner, Dan Gilbert, had a decaying relationship with the highly rated general manager David Griffin, which prompted an unforeseen parting in June 2017 — when Griffin was in the midst of trying to execute trades for the likes of Paul George and Jimmy Butler. Nor did James advise the Cavaliers to cave into Irving's trade wishes last August and send him to Cleveland's foremost rival in the conference when Irving still had two seasons left on his contract.
James was convinced that Cleveland should at least bring Irving to training camp to try to work out a truce and then trade him later if those efforts failed. Everyone is obviously smarter in hindsight, but regret in Cleveland over the refusal to go that route is inevitable after the failures of Thomas and Crowder to fit in, as well as the false hope spawned by the February trade spree.
It must be noted that James was initially fooled, too. He was as giddy as anyone after the Cavaliers' first game following the acquisitions of Clarkson, Hill, Hood and Nance Jr. He reacted to Cleveland's 22-point blitz of the Celtics in Boston by excitedly telling his teammate J.R. Smith: "We have a squad now."
According to Smith's version, which he relayed through the ESPN reporter Dave McMenamin at the time, James threw in an expletive for emphasis, so convinced he was that the infusion of athleticism and newness was just what Cleveland needed.
What Griffin's successor Koby Altman was really trading for, of course, was a fully engaged LeBron. And, apart from his Game 1 clunker against the Celtics, James has never been better in the postseason — individually.
The rest, though, was a mirage.
LeBron's rampages were barely sufficient against the Pacers and appear to be in vain against the Celtics when Al Horford is playing the most forceful two-way ball of his career. And when the irrationally confident Marcus Morris has helped limit James to 11 points on 4-for-14 shooting in their 56 head-to-head minutes. And when Boston's savant of a coach, Brad Stevens, is getting so much out of the relative neophytes Jaylen Brown and Jayson Tatum while James is plagued with such intermittent help.
My personal rule when it comes to playoff prognostication is simple: You don't pick against LeBron James when he's facing a fellow East resident. Even when he's halfway to elimination.
But I can't muster the gumption to claim that James is about to lead the broken Cavaliers to four wins in next five games. Not even after three full off days to regroup and refuel.
Maybe he's faced more dire predicaments, but never before with a cast that's doing so little supporting.