What Meghan Markle Means to the World
When the British press takes notice of a budding royal romance, there is usually a familiar theme. They spot the couple "getting flirty" at a polo match, for example, or leaving a nightclub in the early hours. But when it came to Prince Harry's relationship with Meghan Markle, the first clue that there was something different was the tabloids' unfamiliar, almost cryptic reaction. His new girlfriend was described as a "glamorous brunette" who was "something of a departure from Prince Harry's usual type." Markle, the public was told, was "not in the society blonde style of previous girlfriends." This language was code for something the press was simultaneously obsessed with and uncomfortable addressing directly: Markle is a woman of color.
Some references were less covert than others. A few were blatantly racist. Markle, who grew up in Hollywood and went to private schools, was referred to as "(almost) straight outta Compton" by one publication. Her family didn't escape notice either. "Miss Markle's mother is a dreadlocked African-American lady from the wrong side of the tracks," wrote another publication. Her mother is a social worker and yoga instructor.
Markle's arrival in the British public's consciousness was accompanied by a complex—and at times subtle—mix of romantic fairy tale, change of tradition and racial slur. Her heritage continues to attract immense attention from the public and press, partly because it is such a visible departure for a British royal. At the same time, there has been an aggressive tendency to pretend that nobody notices her race. Instead, the only reason for any hesitation about Markle stems, some in the commentariat claim, from the fact that she is American, an actor, divorced or went to Catholic school.
The story of Harry and Meghan has become a metaphor for the state of multi­cultural Britain itself. For some black Brits, there's a sense of pride that a woman of color is joining the royal family. For others, their union is yet another reminder of deeply entrenched class prejudice and tradition.
Markle was not born into poverty, but neither has she lived with aristocratic privilege. Her career and relationships both appear to have stumbled and then succeeded through a combination of merit and luck. She built an acting career and embraced her interests, using her platform to champion causes like feminism and the environment. She also happens to be marrying Prince Harry, the fun-loving and somewhat renegade royal, who has landed in trouble in the past. But his recent charity work and openness about his struggle with mental-health issues has endeared him to a public hungry for authenticity.
Wrapped up in all this is the question of the British dream—whether such a thing exists, and if it does, what it means for a class system that is anti-meritocratic and socially immobile at its roots. And wrapped up in all that is the changing racial and cultural makeup of Britain. A 2011 census shows that one-third of British people are in relationships with people of a different ethnicity, and those who are biracial, like Markle, comprise the fastest-growing demographic group.
Which brings us to the wedding. The historian Eric Hobsbawm, analyzing the "secular magic of monarchy," suggested that while it's tempting to ask what role a royal wedding plays in a time of social change, it is often because of that change that the weddings have such significance.
It is the perfect stage for a drama that brings together Britain's love affair with its tradition, in the figure of Prince Harry, and the symbol of its future, in the character of a brown woman.
Rather than reject the monarchy, the couple are participating in its greatest contemporary act of renewal, by marrying with a huge amount of pomp and circumstance in a ritual seen by millions.
To be biracial—or mixed race, as it is more commonly known in the U.K.—was not always a talked-about phenomenon. Growing up in Britain in the 1980s and '90s with, like Markle, a mother of African heritage, I was acutely aware of my visible otherness, especially in a society that was highly racialized but also deeply uncomfortable talking about race.
Britain is a cluster of islands populated by immigration. But the diaspora stretches back so many thousands of years that few Brits imagine it this way. Most are unaware that groups now considered indigenous, like the Angles and Saxons, were themselves migrants in the first millennium A.D. Their presence is predated by people of color, including ­Africans who have lived in Britain since at least the Roman times.
Many contemporary black British people trace their family history to the British empire, and especially the period of mass immigration shortly after World War II. The changing face of Britain's communities during the 20th century was an integral part of its postwar renewal, and yet it created a hostile backlash that still reverberates today. It's a hostility that many British people of color perceive instinctively in the political debate that has weaponized immigration and one that is rooted in the idea that Britishness is at its core a white identity.
The royal family has not traditionally been an agent of change in this respect. During my childhood, the spectacle of an exclusively white monarchy and aristocracy helped reinforce the notion that Britishness was white. It was taken for granted that the royals appeared to make up a deliberately, permanently, white institution. Their main role in my life was to make me feel excluded from the country.
I was not alone in feeling this way. "The royal family don't stand for us. They never have," says Candice Carty-Williams, author of a forthcoming novel, Queenie, which has already been referred to as the "black Bridget Jones." "Black people would have been slaves to them. They are not friends with any of us. When we watch The Crown or Downton Abbey, there are never any black people. There is a history of them not having any interest in us."
There is discernible weariness among some black British people that the idea of a biracial woman's joining the royal family would make any discernible difference to race in Britain, where the odds remain stacked against people of color. Forty percent of families from black African and Caribbean backgrounds live in low-income households in Britain, compared with 19 of white families. Twenty-three percent of young black people and 25 of young Bangladeshi and Pakistani youth are unemployed, more than double the number of white job seekers of the same age. And there is some evidence that these figures are getting worse.
Others, however, regard the royal family as a symbolic institution, where the visibility of a woman of color in a position of such status sends a powerful message. "Black excellence in the royal family is a cool idea from a contemporary point of view," says Lola Adesioye, a British writer and journalist, who is based in the U.S. "How did this girl—who is not only of color, but didn't go to the same schools or universities as the royals, who wasn't even raised in the U.K., and so has all these points of difference and otherness—get to this place? It says a lot about diversification."
Either way, this royal wedding has triggered a debate about black British people. TV networks, newspapers and magazines traveled to Brixton, Coventry and Nottingham—parts of Britain with a historic black community—to ask how different generations of black British people, with their own very different experiences of Empire and identity, feel about the state of the nation.
There is recognition too, in some cases for the first time, that black Britain is a complex society with no single story or voice. Some who are skeptical about the institution of monarchy have even expressed an interest in this wedding. This interest is compounded by the fact that the couple have, deliberately it seems, chosen to use the occasion to showcase black British talent. Performances will include a 19-year-old black cellist, Sheku Kanneh-Mason, and the gospel Kingdom Choir, directed by a black British woman, Karen Gibson. The African-American Episcopal Church leader Bishop Michael Curry will deliver a sermon.
This is not the first time there have been black people involved in or closely associated with the royals. The Queen's equerry major, one of the most senior members of the royal household staff, is now for the first time a black man, Nana Kofi Twumasi-Ankrah. Other people of color have married into the aristocracy, including the viscountess of Weymouth, Emma Thynn, whose father is Nigerian. And there are credible theories that at least one and possibly two previous English Queens may have had African heritage. But this is the first royal wedding in Britain where racial difference has played a visible role, with a bride who has owned—rather than sought to downplay—her black heritage. The media chatter around this romance may have started in predictable fashion, but it is culminating in something uniquely new.
11 Ways to Save Money on Entertainment
Tickets to concerts, plays, movies: you could live without them, but saving money shouldn't mean sucking the fun out of life.
Here's how to curb your entertainment spending without giving up your favorite pastimes.
1. Trim your services
Explore different pricing options for the services you already have. Take steps to lower your internet and cable bills, such as negotiating, downgrading your plans or bundling the two.
2. Seek an alternative to cable
If trimming won't save you enough, cut the cord completely. Based on the average cable bill cost, this could put upward of $100 back in your pocket each month.
Axing cable doesn't mean you'll be starved for content. If you can survive without watching networks like CNN and AMC live, streaming services such as Netflix and Amazon Prime Video feature movies, TV and original series libraries. If you must have extra channels, consider replacing your traditional cable package with a service like Sling TV, which offers live TV for a fraction of the cost of cable.
Looking to save even more? If you subscribe to multiple streaming services, such as Netflix and Hulu, drop the one you use less often.
3. Share memberships
Split the cost of a paid membership with a friend or relative. For example, Amazon Prime memberships cost $99 per year, but members can share benefits with another adult for no extra charge by creating an Amazon Household. This gives both parties access to free movie and TV streaming, Prime shipping and Kindle books for about $50 each. Or you can cut your Costco membership fee in half by sharing with a spouse or roommate. Members receive a free household card that they can share with another person over 18 years old who lives at the same address.

4. Shop wholesale clubs
Wholesale clubs, such as Costco and Sam's Club, have an abundance of affordable entertainment. They sell discounted movie and theme park tickets, restaurant gift cards and more in bulk, which is helpful, especially if you're shopping for multiple people. You'll also find inexpensive electronics, books, movies and games.
5. Get a library card
With a public library card in hand, the entertainment world is your oyster: You don't have to buy, or even rent, to get your fix. Use your library card to surf the web or check out movies, books, audiobooks, games and music for free.
6. Attend free events
Take advantage of street fairs, concerts in the park or other free happenings in your community. Some venues that normally charge admission — such as museums, zoos and aquariums — host free-entry days once per month. Next time you plan a dinner out or hit the bars, look for joints that feature live music or comedy shows. Check your local newspaper, coffee shop or university for a list of upcoming events.
7. Volunteer
If the sporting event or concert isn't free, you still might be able to attend at no cost by volunteering at the venue. Just be aware that you might not fully enjoy the event if you're busy checking tickets or collecting trash.
8. Ask about discounts
Identification is all some people need to save money. Seniors, students and members of the military — or their families — often qualify for discounts at retailers, movie theaters, theme parks, national parks and restaurants. Kids often receive discounted admissions well.
If who you are doesn't cut it, your membership status might. For example, AAA and AARP memberships come with savings benefits. Ask if you're eligible for special rates when making entertainment purchases.
9. Buy used
Save serious money by buying televisions, tablets, computers, movies and video games secondhand. Shop thrift stores and used book stores, and check retailers like Best Buy and Wal-Mart for refurbished tech.
10. Use credit card perks
Under the right circumstances, plastic is more budget-friendly than cash. Your credit card might offer points or cash back on tickets to the theater or sporting events, electronics purchases and other entertainment-related transactions. Certain cards give exclusive discounts on or early access to event tickets through partnerships and promotions.
11. Cut back
An obvious way to save on entertainment without giving up your "wants" entirely is to adjust your budget and set a lower spending limit for entertainment expenses. For instance, rent a movie every other week instead of weekly, or refrain from buying the latest gaming console if your old one still works.
Why it's so important that Hollywood's powerful women are standing up for all female workers
It appears that 2018 is already shaping up to be the year of women working together across race and class divides to fight back against sexism and sexual harassment. On the very first day of January, new movement Time's Up was announced via an open letter from women working in the entertainment industry. While it could have just been a statement against the alleged sexual assault and harassment of those working in Hollywood, this was a message of solidarity to all "sisters".
Some very powerful women in the entertainment industry created Time's Up, but this is not about personal gain – they are using their status to help the disempowered. Time's Up is all about high profile women using their privilege to highlight and counter sexual discrimination against all women in employment, whatever industry they are in.
The movement is the work of more than 300 female professionals from the fields of television, film and theatre, including producers, actresses, writers and directors. Just a selection of the starry names leading and contributing to the initiative are Emma Stone, Natalie Portman, Cate Blanchett, Ashley Judd, America Ferrera, Rashida Jones, Selena Gomez, Reese Witherspoon, Kerry Washington, Eva Longoria and Ellen Page, as well as Donna Langley, the chairwoman of Universal Pictures, and top lawyers Nina L. Shaw and Tina Tchen. As the days have gone on, more notable women have been publicly adding their names to the campaign and contributing to the fund, too, using the Twitter hashtag #TIMESUP.
Hollywood's feminists have previously been accused of representing an elitist group, who are far removed from the struggles of ordinary, less glamorous women. The Time's Up movement is a serious attempt to counter these accusations through showing solidarity with working women of all backgrounds and ethnicities.
Their aim, is to raise $15m for a legal defense fund that can benefit low income victims of sexual misconduct. They also want to campaign for new legislation to protect women from harassment, and work towards gender parity at studios and talent agencies. A request has also been issued for celebrities to raise awareness by wearing black while walking the red carpet at the Golden Globe awards on January 7.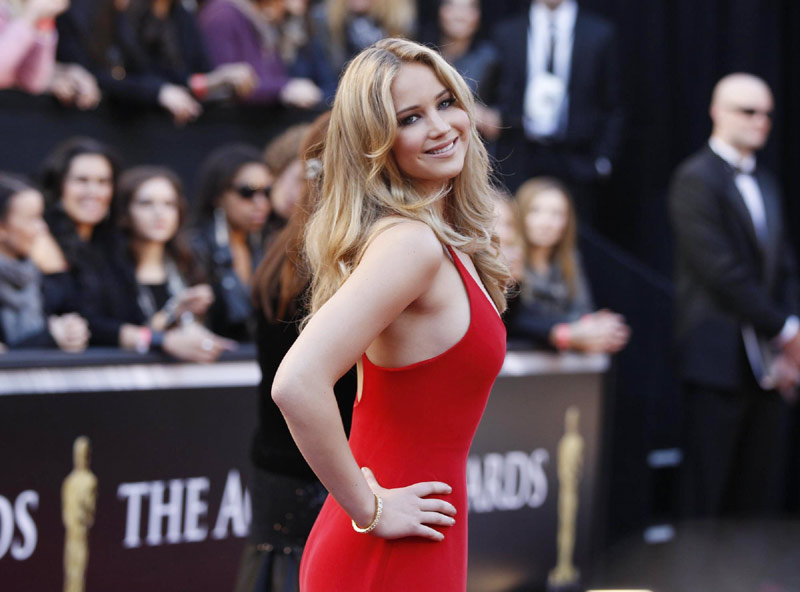 All women
The campaign's cross class solidarity was prompted by a letter of support from the predominantly Latina Alianza Nacional de Campesinas. This national female farm workers organisation wrote to the women of Hollywood who had spoken out against sexual abuse following allegations against Harvey Weinstein and others.
In a moving section of their letter, the farm workers wrote:
We do not work under bright stage lights or on the big screen. We work in the shadows of society in isolated fields and packinghouses that are out of sight and out of mind for most people in this country. Your job feeds souls, fills hearts and spreads joy. Our job nourishes the nation with the fruits, vegetables and other crops that we plant, pick and pack.
Even though we work in very different environments, we share a common experience of being preyed upon by individuals who have the power to hire, fire, blacklist and otherwise threaten our economic, physical and emotional security.
While the farm workers might be expected to level accusations of elitism against their wealthy sisters, they stood with them. Despite the enormous gulf in social and economic status, they offered their support – "Please know that you're not alone. We believe and stand with you."
This act of solidarity clearly touched the entertainment professionals who have, through the Time's Up movement, taken the first concrete steps to support poor working women. The Time's Up letter mirrors the language used by Alianza, while intiatives like the legal defence fund are a clear demonstration that this is more than just a PR exercise
To the members of Alianza and farmworker women across the country, we see you, we thank you, and we acknowledge the heavy weight of our common experience of being preyed upon, harassed, and exploited by those who abuse their power and threaten our physical and economic security.
This collective action taken by so many women in the film, television and theatre industries is unprecedented. Using the celebrity status created by the very industry in which they have suffered might just be the best way to seek to protect all women from abuse, harassment and sexism​.